The Closing, aka Nobody Important
Edit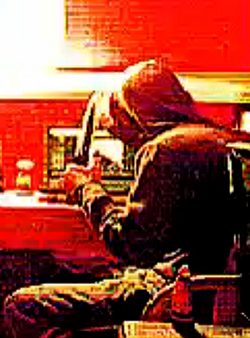 Name: Unknown
Title: The Closing
Nationality: English / British
Proxy Type: Voice
Serves: The Devil Voice
Aka Nobody important, of the Eyenein. http://theouijaman.blogspot.co.uk/2011/11/the-closing.html
He is not a Slender Man Proxy, he is another of the Voices of The Ouija Man, Arthur. He is known to kill an infected victim once they have fully become a Voice. A murderer of his own kind.
Facts and Speculation

Edit
His real name is unknown because he does not have a real name.
The Closing was involved in the "Claiming of The Nameless"
He will appear at random even when his victims aren't home, but more likely when they're home alone.
He was going to murder the wiki user: TheKnowings once she had become a Black Eyed Voice.
He is currently watching certain wiki users.