Anne, the User
Edit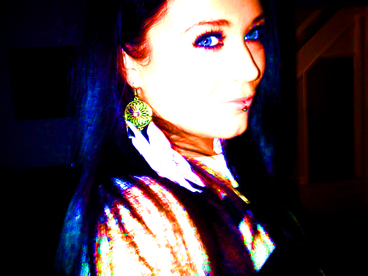 Name: Anne Mabel
Title: The User
Nationality: English / British
Proxy Type: Not a proxy, a Voice for Arthur.
Serves: A Vampiric being called Arthur
Anne is not a Slender Man Proxy. She is a product of Arthur's bloodlust, and need for retainers.   http://theouijaman.blogspot.co.uk/2011/11/the-user.html
Facts and Speculation
Edit
Anne is a Voice, working for the Vampiric being known as Arthur.
Anne has I very strong need to imbibe in drinking blood, more so than other Voices. 
She is addicted to blood, and to her it has the effects of a powerful drug. Hence her name is TheUser.
If Anne tastes her own blood, she will hallucinate, or fall into a trance like state where she can tell of future events. Some events will happen and some have been changed but the events still occur.
Anne cannot be killed like a typical Vampire. However this is unconfirmed.
She will sleep in daylight hours.
Anne has tormenting thoughts and memories of each victim she kills.
Anne is loyal to Arthur, but feels remorse for her victims.